i don't know why i started a seperate blog from myspace...i guess to not get distracted of all the myspace features and such...
whatever here it goes...
Last week was a pretty busy week. im glad to say that im pushing out alot of art these days. i guess being influenced by graffiti has taught me to be quick at finishing up pieces. new pieces and collabo's with Individual Collective artists being posted up soon.
last week i got a message from this guy mike putting a 'graffiti' video project together and wanted to interview me and get footage of me live painting. here goes a good shot of that...
i asked him in return to model one of my new designs titled RNB (can you guess what that stands for?) he ended up buying the live piece i did...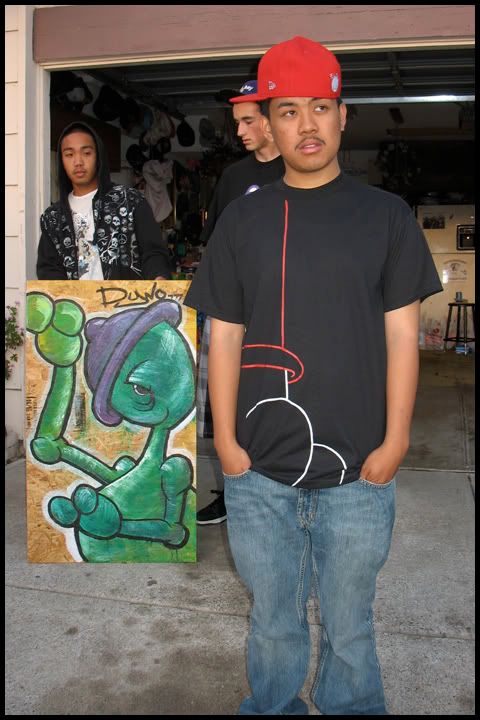 i also got a chance to be featured as an artist in the Vallejo Art Showcase in VHS. the people i met there were cool. got a live painting going on while displaying a few pieces this dude wanted a print straight out of my portfolio which i wasn't planning on selling...but since he liked it so much i let him buy it. later for appreciating my art i ended up painting him an original on a wood panel for the heck of it. i had the free time...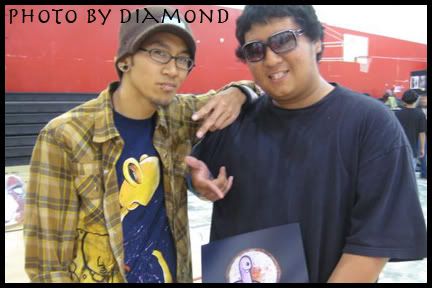 then came Saturday's Artist Square! i love this event because it brings most of Individual Collective together and get creative while onlookers from the farmers market pass by and mingle with us. here are a few photos from my intern: Diamond...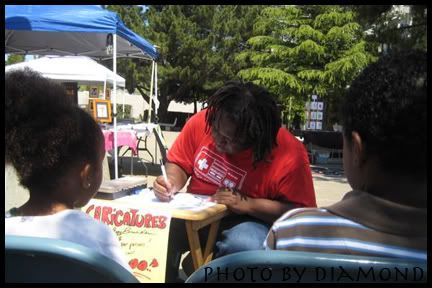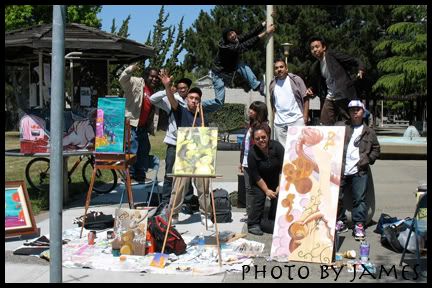 if only jess was looking up then it would look like im painting a portrait. haha...
and to end off the week i was especially happy to see my nanay and my uncle joel randomly show while i was painting. thanks for the photo uncle.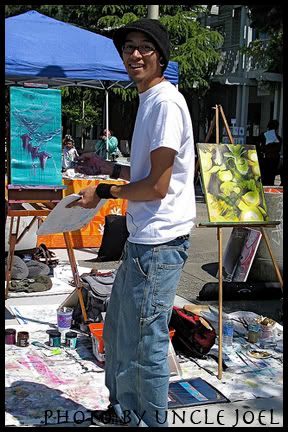 i wish i could just paint and be this happy all the time.
plus spend more time with my girlfriend. a shout out to Christy..i love you.
-JR aka DYNO